Chestnut Oaks Subdivision
Home for sale in Chestnut Oaks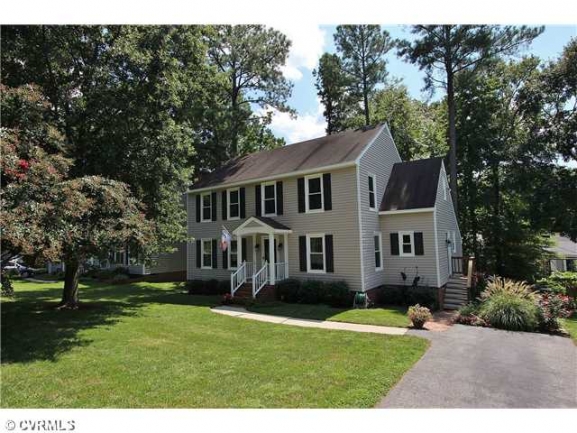 Overhill Road
Powhatan, VA 23139
Chestnut Oaks is Located in Powhatan Virginia
Picking the right neighborhood to live can be a decisive factor because lot of things are involved and it is not something a first-time buyer or even a second-time buyer can easily do. On the other hand, if they have someone to guide them through the entire process, it becomes easy. Which is why you should get in touch with real estate firm Keller Williams Realty and Realtor Tyler Rackley, owner of the 20/20 team when you want to settle in Powhatan Virginia. If you want to buy or sell a home then all you need to do is fix an appointment with us. We will help you search homes in the area. There is nothing more important than finding the perfect home, especially if you are looking for a family home. With our help, you can find not only the perfect home but the perfect neighborhood too. Chestnut Oak Subdivision in Powhatan is ideal for families and most of them cater to the requirements of growing children and this will help you to buy or sell a home anytime here. For homes for sale in Chestnut Oaks, you can seek our help; we will find the best one for you.
View all homes for sale in Chestnut Oaks, Powhatan 
Amenities
Chestnut Oaks has all the basic facilities needed for comfortable living. There is an elementary school, Forest Grove Elementary School in Chestnut Oaks. For public schools, you will have to head to Powhatan. The neighborhood is close to shopping centers, grocery shops, good restaurants and coffee shops. Powhatan has some famous restaurants that serve a variety of cuisine - Erin's Village Eatery, Allen's Chinese Restaurant and Rosa's Italian Pizza & Restaurant are some of them. Powhatan's Wildlife Management Area offers opportunities for hunting, horse riding, fishing and hiking.
Places nearby
Courthouse Village where parades and festivals are held is a major attraction for those living in Powhatan and its neighborhood. Powhatan Fairgrounds on Route 60 plays host to a host of community events. On a weekend, you can head to Powhatan State Park and enjoy the James River and the activities offered there. Powhatan itself is a historically important county and you have many ancient buildings to visit while living in Chestnut Oaks. Our free Richmond property search can help you get more details about the Community neighborhood.
Chestnut Oaks , Powhatan Virginia
Chestnut Oaks neighborhood is good for family living because there is a sense of community that is perfect for growing children. People of different professions live here and commute to work either to Powhatan or to Richmond. There are community programs that bring families together and encourage safe and healthy living. The neighbors are kind and friendly and this is a major factor when you look for homes for sale in Chestnut Oaks. All you need to do is contact our expert Realtor in Chestnut Oaks to buy or sell a home.
Real estate for sale in Chestnut Oaks neighborhood
Chestnut Oaks Neighborhood highlights
Located in Powhatan
Typical countryside
Quiet and serene environment
Single-family homes
Well-planned neighborhoods
Community programs
Nice historic town
Neighborhood Blog
You can add comments and questions to our neighbourhood blog. We would love to get your input on this community. If you live at Chestnut Oaks please feel free to provide us with additional information and we would love to feature that at our Neighborhood Blog for Chestnut Oaks.