Claytonshire Subdivision
Home for sale in Claytonshire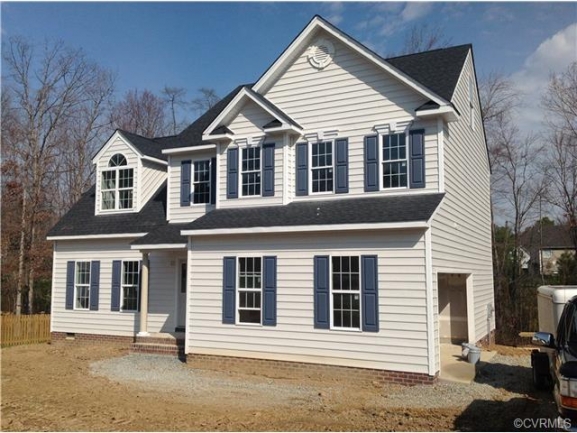 Claytonshire court
Glen Allen, VA 23060
Claytonshire is Located in Glen Allen Virginia
People say that relocation is a stressful experience, because most of the time people are unable to find their dream neighborhoods. However, if you are planning to relocate to Virginia, then you are in luck, because you have plenty of good neighborhoods in different counties. Glen Allen Virginia is one of the best places to relocate because there are so many good neighborhoods to stay and the communities are just perfect for families and children. While looking through Glen Allen homes for sale, you must get in touch with real estate agents who are familiar with the area. To search homes in Glen Allen, contact Keller Williams Realty, a real estate firm or the 20/20 firm run by Tyler Rackley. With our experience in real estate, we can easily get you a home in Glen Allen. While looking through Glen Allen real estate, you can check this neighborhood out. It is Claytonshire Subdivision in Glen Allen. There are plenty of homes for sale in Claytonshire, each with its own distinctive quality and advantages. You would be pleased to note when you search homes in Claytonshire, that the neighborhood is pretty active, where the residents and happy and welcoming. Claytonshire has all the basic facilities that you would need for a comfortable life and then some more.  
View all homes for sale in Claytonshire, Glen Allen
Amenities
Claytonshire has an interesting assortment of activities and thus promises you an enhanced quality of life. You have numerous churches, well-maintained parks, excellent schools and upscale shopping facilities in Glen Allen. The quick access to major roadways reduces commuting time and adds value to this neighborhood. Hungary Creek Middle, Twin Hickory Elementary School and Echo Lake Elementary School are a few of the noted schools in the neighborhood. There are 11 elementary schools, 3 middle schools, 3 high schools and 25 preschool schools in Glen Allen.
Places nearby
The following are some of the attractions near Glen Allen: Museum of the Confederacy, Cave Conservancy of the Virginias, Golden Coin Amusement Inc., Virginia State Capitol, Kings Dominion, The John Marshall House, Lewis Ginter Botanical Garden, Westminster Canterbury and Joseph Bryan Park Azalea Garden. You have Richmond as the closest airport. Our free Glen Allen County property search can help you get more details about the Community neighbourhood.
Claytonshire, Glen Allen Virginia
Claytonshire in Glen Allen is an ideal place for someone who would love to savor the local culture and enjoy the suburban atmosphere. There are plenty of festivals in Henrico that will bring the residents closer to each other, and enjoy the spirit of companionship. Those seeking a happy, social and community living would find great peace here. You can search homes in Glen Allen if you are looking to live in a healthy community. The homes for sale in Glen Allen would definitely be an intelligent investment.
Real Estate for sale in Claytonshire neighborhood
Claytonshire Home highlights
         Located in Glen Allen
         Great for families and children
         Can give good schooling to children
         Glen Allen is believed to be the 55th largest community in Virginia
Neighborhood Blog
You can add comments and questions to our neighbourhood blog. We would love to get your input on this community. If you live at Claytonshire please feel free to provide us with additional information and we would love to feature that at our Neighborhood Blog for Claytonshire.