Forest Heights Subdivision
Home for sale in Forest Heights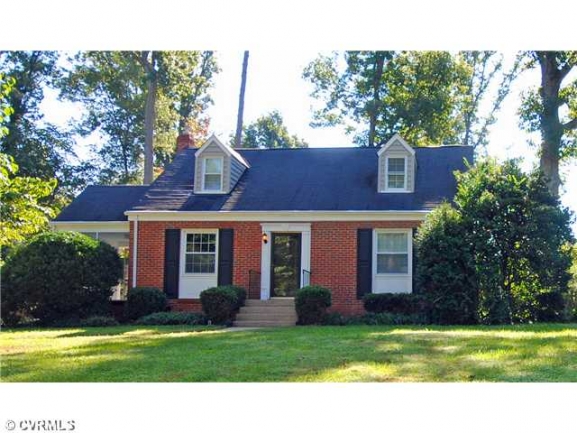 Ware Road
Richmond, VA 23229
Forest Heights is Located in Short Pump Virginia
The quality of life combined with the host of activities offered at Short Pump Virginia attract many people here. When you look at Short Pump real estate, you will see that homes sell faster here. There are all sorts of homes for sale in Short Pump, right from simple single-family homes to big condos. Short Pump realtors would help you zero in on your home of choice. To buy or sell a home in Short Pump you can get in touch with Keller Williams Realty, a premium real estate firm and Tyler Rackley owner of the 20/20 firm. We would also help you select a good neighborhood because we believe that finding a good neighborhood is equally important to finding a dream home. Forest Heights Subdivision in Short Pump is a beautiful, serene neighborhood, quiet and crime-free. You can search homes in Forest Heights with our help. Right from home viewing to handling the entire purchase process and insurance advice, we will help you with everything related to homes for sale in Forest Heights. Forest Heights is a neighborhood you will fall in love with, at first sight.
 View all homes for sale in Forest Heights, Short Pump
Amenities
You would be quite lucky living in a beautiful neighborhood like Forest Heights and then enjoying all the facilities offered there. One of the biggest advantages of living here would be the proximity to Henrico County Parks and Recreation where plenty of exciting activities are offered each season. It would be a good place to take your children too. If you wish you send your children to private schools like  St. Christopher's, St. Catherine's, Steward School and Collegiate School or other schools like Maybeury Elementary, Pocahontas Middle School, Godwin High School, and Freeman High School.
Places nearby
Major towns near the neighborhood are Chesterfield, Richmond and Maymont.  Head to Virginia Yacht Club or Richmond Yacht to follow your passion in sailing. You have James River where a host of exciting facilities are offered like sailing, fishing and boating. Stony Point Fashion Park is a major point for shopping activities. Then you have the Country Club of Virginia, a traditional, family oriented club where golf, tennis, swimming pool and private events are held. Our free Richmond property search can help you get more details about the Community neighbourhood.
Forest Heights, Short Pump Virginia
Forest Heights, in Short Pump would be a nice neighborhood to settle with your family. Its crime-free status and the friendly nature of people have attracted many people to this lovely, vibrant neighborhood. People follow different trades; there are business people and salaried people. When you search homes in Forest Heights, you will see that there is a wide variety of homes available for purchase. Each home has well-defined characteristics and unique features.  You can buy or sell a home in Forest Heights and make it an investment for life.
Real estate for sale in Forest Heights neighborhood
Forest Heights Home highlights
Located in Short Pump
Perfect ambience for children
Crime-free, safe neighborhood
Different kinds of homes
Neighborhood Blog
You can add comments and questions to our neighbourhood blog. We would love to get your input on this community. If you live at Forest Heights please feel free to provide us with additional information and we would love to feature that at our Neighborhood Blog for Forest Heights.