Fort Hill Subdivision
Home for sale in Fort Hill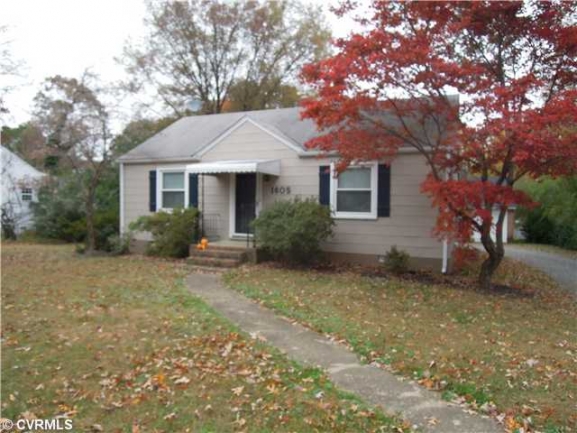 Brigham road
Richmond, VA 23226
Fort Hill is Located in Short Pump Virginia
Whether you are looking for a cozy and warm family home with car parking facilities or a lovely mansion with a lot of space in the front, you can make your dreams come true when you live in Fort Hill Neighborhood. There are renovated homes, brick homes and homes that offer an enchanting view of the woods. You can contact the 20/20 Team run by realtor, Tyler Rackley to have a feel of all the properties that are currently available for sale in the neighborhood. In case you want to buy or sell a home in the neighborhood, you can contact Keller Williams Realty who works closely with Tyler Rackley. There are homes that are conveniently located close to the city, but you will still get a feel of the suburbs, especially the peace and serenity that you yearn for.
View all homes in Fort Hill Neighborhood, Short Pump
Amenities
Fort Hill Neighborhood is the ideal place to live if you want to be away from the city bustle, but still enjoy its proximity.  Short Pump Country Club is quite near the neighborhood, so if you want to play golf, go swimming and indulge in other sports activities, this is the place to be. The Short Pump Park is another attraction. There is space to play basketball, badminton, volleyball and even playground tennis in the park.
Places nearby
Apart from Short Pump Country Club and Short Pump Park, you can enjoy plenty of other activities when you head to Short Pump. There are civil war sites, water parks, zoos, gardens, spots for outdoor recreation and shopping malls near Fort Hill, Short Pump to be exact.
Want to know what other facilities this great neighborhood offers? Our free Short Pump, Virginia property search will help you with exactly that!
Fort Hill Neighborhood, Short Pump Virginia
Fort Hill Neighborhood is not just any neighborhood, it is one of the best places in Virginia to settle down. There are good and sturdy homes for sale in Short Pump Virginia. To search homes in Fort Hill Neighborhood and to know more about living in the community, you can contact 20/20 Team, or Keller Williams Realty. The whole process of buying a home in Short Pump is simplified with help of experienced realtors like us. We will also help you choose a home according to your budget. As we are the expert Realtors, you will be able to buy a home in Fort Hill Short Pump without any hassles. We will be with right with you throughout the home viewing ceremony (Fort Hill) to home inspection and then the final purchase.
Real estate for sale in Fort Hill neighborhood
Fort Hill Neighborhood Neighborhood highlights & statistics
Located in Short Pump, Virginia
Wooded areas
Neighbors are friendly and helpful
Plenty of single family homes
Plenty of opportunities for entertainment, sports and recreation
Neighborhood Blog
You can add comments and questions to our neighbourhood blog. We would love to get your input on this community. If you live at Fort Hill please feel free to provide us with additional information and we would love to feature that at our Neighborhood Blog for Fort Hill.